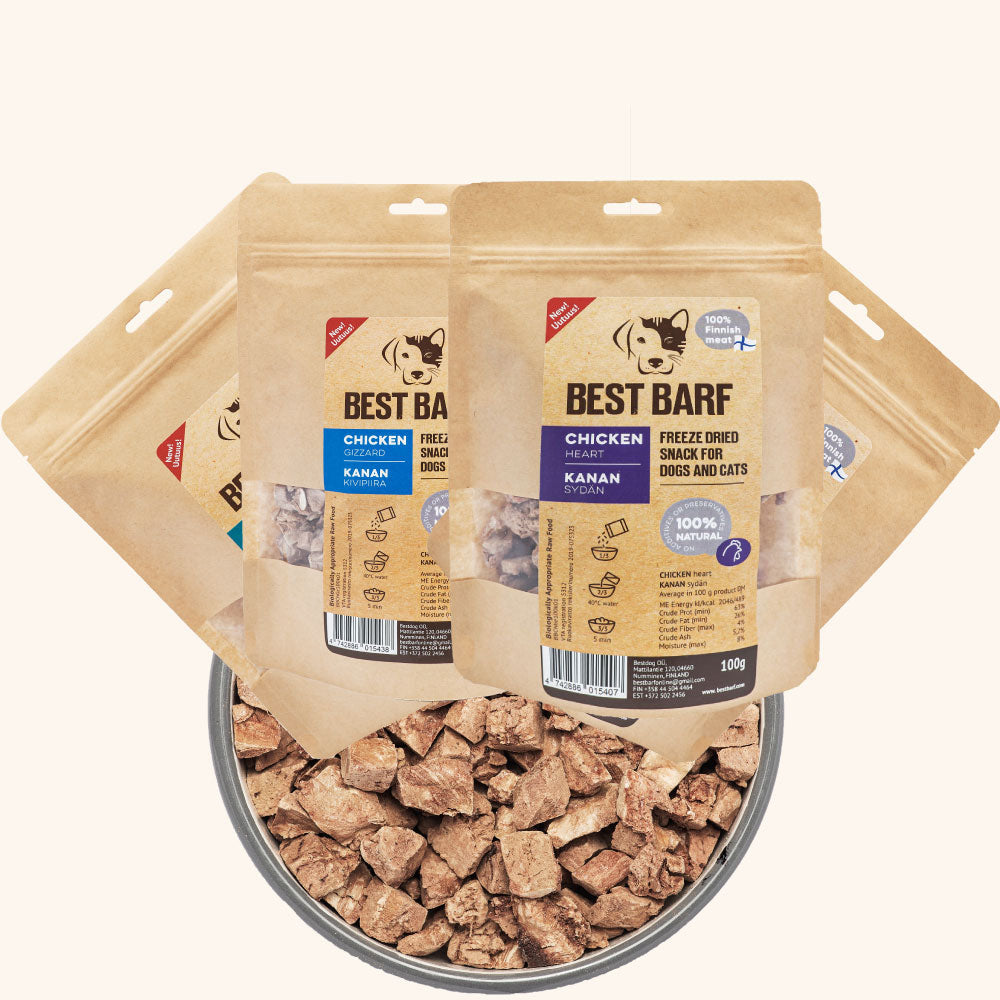 Sample box, 4 products for the price of 3
Sample box, 4 products for the price of 3
description
Buy 4 and save -30%!
We have put together a package of four delicious snacks so that your favorite can choose the one that suits them best!
Sisältyy sarjaan:
1x 50g Best Barf Chicken Gizzard
1x 50g Best Barf Chicken Liver
1x 50g Best Barf Lamb Liver
1x 50g Best Barf Chicken Heart
Best Barf freeze-dried snacks are a healthy snack, treat or side dish for dogs, cats and other carnivores. A treat dried from one raw material without additives is something your carnivorous pet instinctively craves for. Thanks to freeze-drying, the nutritional values and taste of raw meat are preserved, and there is no need for refrigeration. Store in a closed package, dry and protected from light.

The 100 g package contains about 400 g of fresh and raw meat from which all the water has been removed. Your pet will surely love the natural taste and mouthfeel of raw food!
Product benefits:
No added fillers or flavorings
No additives or preservatives
No added hormones or antibiotics
Ideal for training, snacking and dietary diversification